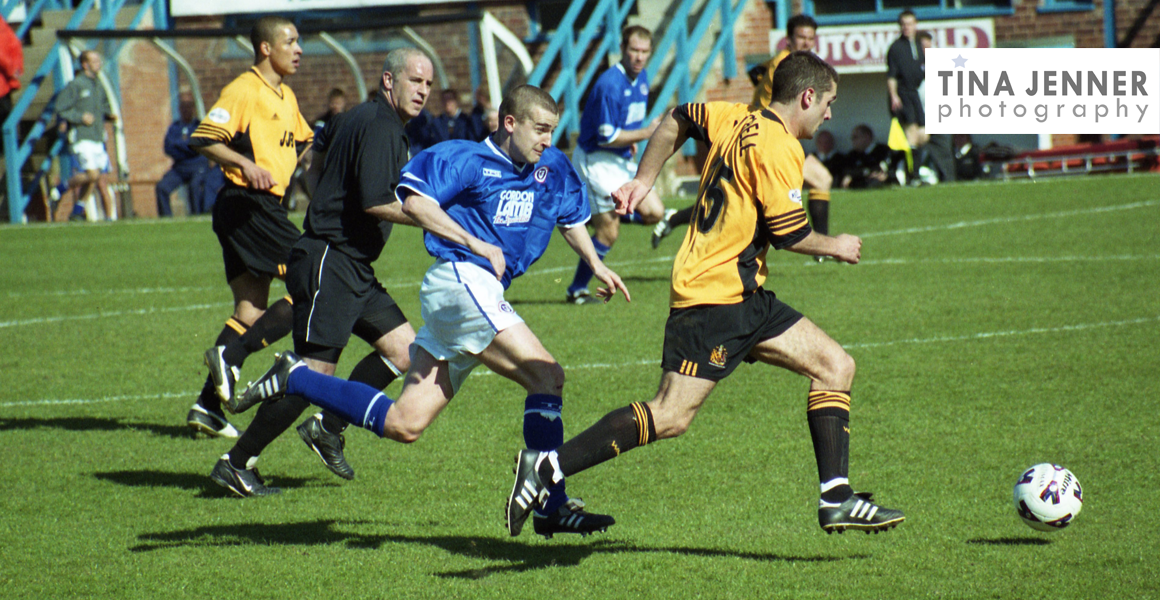 April 6, 2002. 15 years on...
On this day 15 years ago Chesterfield FC played Wigan Athletic at Saltergate and it was the first match that I photographed!
Before the match, I met up with a few others that had replied to the advert on the website for a fan with an interest in photography where we all met the local legend, Phil Tooley. To cut a long (ish) story short, after a few rolls of film later, a presentation in a pub a few days later I ended up with the Official Club Photographer role and now I'm only a few weeks away from completing 15 seasons, having captured 10% of the club's history so far. So thanks, Phil!
At lot has changed in my role since that day as the rest of my skill set were discovered along the way, and got roped into doing so much more. But even though I've seen, been a part of so many great and not so great moments through the years, one thing never changes and that's the love I have for this part of my job. I still have to pinch myself.
So to celebrate a little I've dug out and scanned the negatives from that day.  I might go and have some cake to celebrate now.