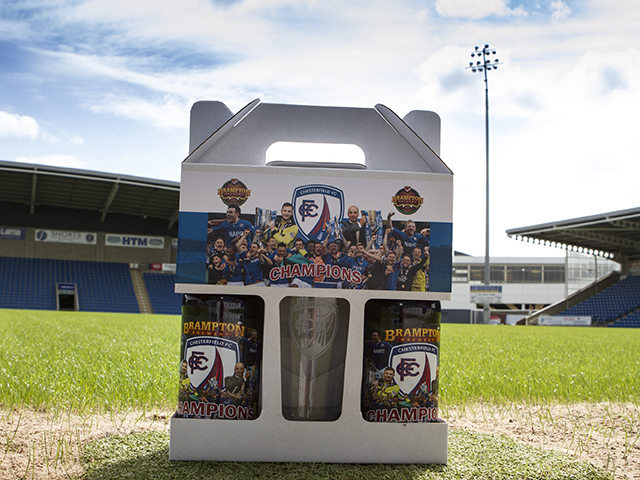 Brampton Brewery CFC Champions Ale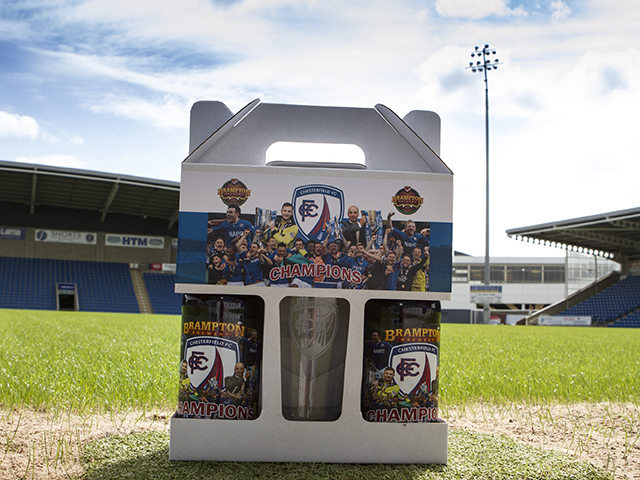 CHAMPIONS ALE LAUNCHED
Limited edition gift packs of Champions ale, brewed to commemorate Chesterfield's Sky Bet League 2 title triumph, are now on sale in the Club Superstore at the Proact Stadium.
The gift packs, which contain two bottles of Champions ale and a glass featuring the club badge, are priced at £13.
Brewed by Brampton Brewery, Champions ale will provide fans with a lasting memento of the 2013/14 title success.
The idea for Champions ale came about following a meeting between Brampton Brewery managing director Chris Radford and Nick Johnson, Chesterfield's head of media & communications.
"I spoke to Nick when we both attended a meeting to discuss the club's attendance at a civic reception at Chesterfield Town Hall," said Chris. "We agreed on the name at a subsequent meeting and Nick then arranged for Tina Jenner to produce a design for the label and packaging.

"To mark the club's departure from the old ground, we produced a beer called Farewell to Saltergate which proved to be very popular and I hope that Champions will receive a similar response from supporters."