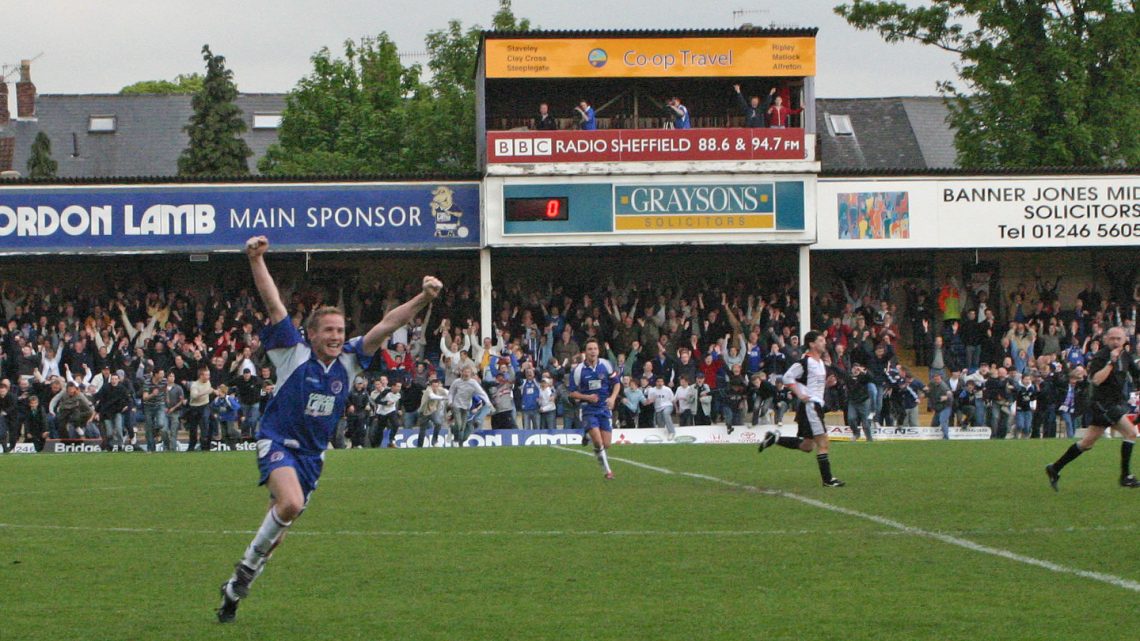 Today marks 20 years of being the club photographer of Chesterfield FC, an achievement I'm very proud of and look forward to building upon. And although I often joke I started when I was about 6 years old, being the club photographer depicts literally half of my life.
During that time I've captured over 1000 games, be that the first team, youth team, academy, charity games, and play of the pitch! That equates to an awful lot of images, if I had to have an educated guess it's probably around the 1.5 million mark and means I've spent a strong percentage of the past 20 years glued to a computer editing.
As the club photographer, it's not all about the football, there have been plenty of events, presentations, and visits to capture too. Capturing the likes of Elton John, Tom Jones, and Lionel Richie in concert at the stadium has been a particular highlight.
It's taken a lot of dedication, determination, and sacrifice to not be deterred by any of the harder parts of the job. A sense of responsibility to the task in hand has meant perhaps missing out on things I'd perhaps like to have done, but if you're going to do something, do it properly.
I was asked to pick out a few images for today to help mark the occasion, each one has a particular meaning for me and usually a little story behind each one which I thought might be fun to share.
01 – Where it all started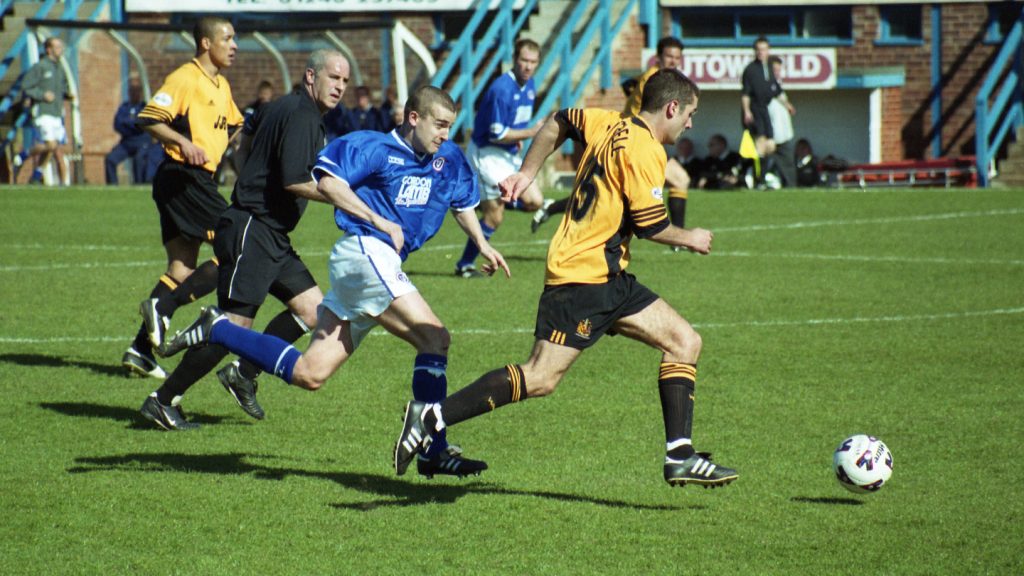 This was the first-ever Chesterfield FC match I photographed, in fact, it was the first-ever football or sports match I had photographed. It was the test game as part of the application for the role that Phil Tooley had arranged for the few of us that had responded to the advert for a club photographer. A while after the matchday, I met back up with Phil in the Boythorpe pub and presented the images from the game that fitted the brief he had provided on the day. I think I was probably the only one that went with the images mounted onto presentation boards! I'm not sure what Phil saw in my images or in me, but this was the start of the past 20 years. Thanks, Phil.
02 My third game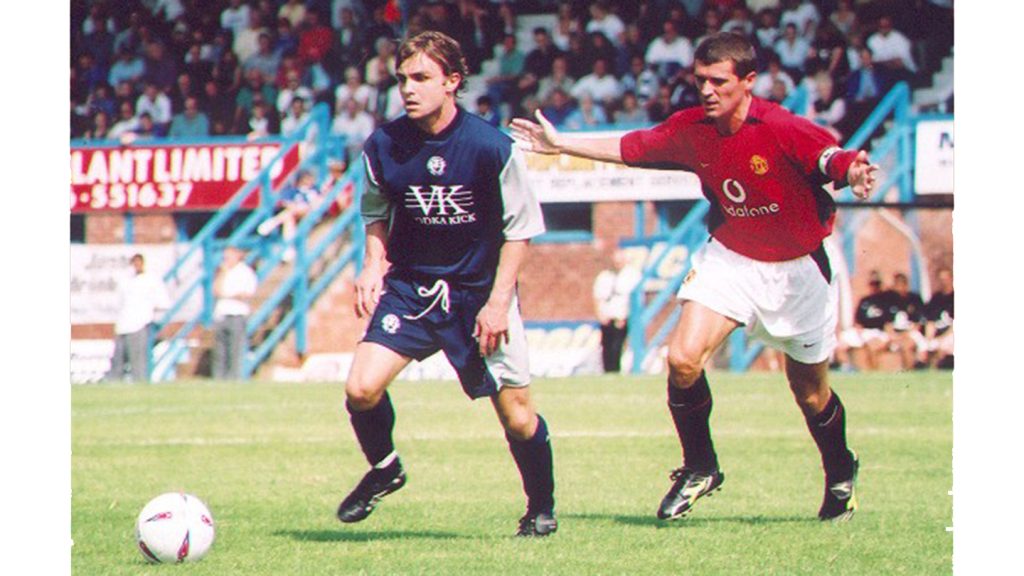 Having shot the last two home games of 2001/02, the next game I found myself capturing was John Duncan's Testimonial match against a little old team called Manchester United. So there I am capturing images of Roy Keane, Diego Forlan, Fabian Barthez, and Ruud van Nistelrooy. Shooting the game on film, I went through 10 rolls of 36 exposures which at the time was some going, nowadays it doesn't seem that many shots.
03 The first digital game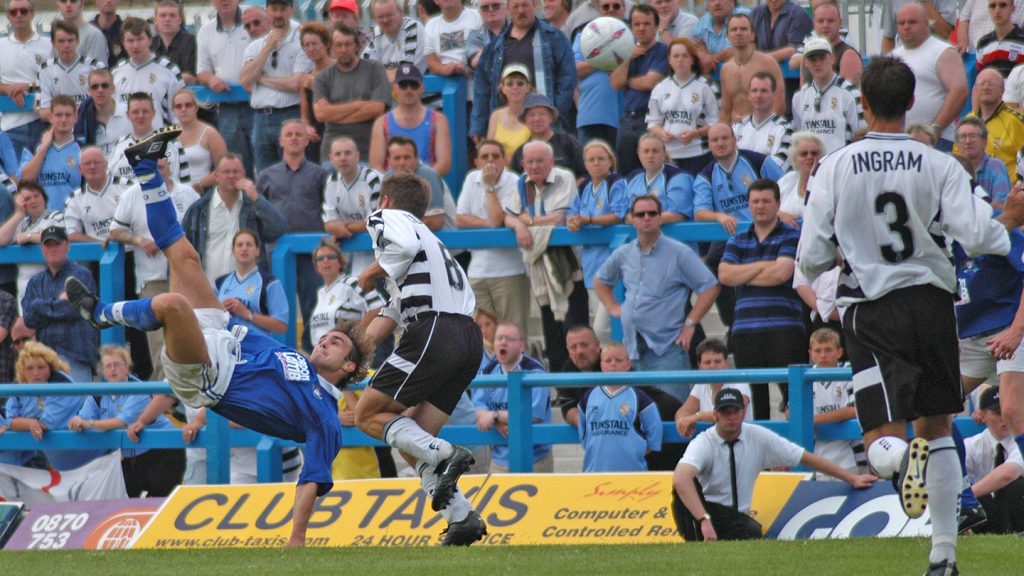 In the third game of the first season, Phil gave me his Nikon D100 and lens to shoot the game with! To say I was nervous is an understatement, I'd never used a digital camera and so the learning curve was going to have to be quick. When Chris Brandon provided this spectacular 86th minute overhead kick game-winning goal against Port Vale, I could never have imagined I'd been able to capture it this well. The best part about it was being able to see it back instantly and go home knowing I'd got the shot of the day.
04 First Mansfield match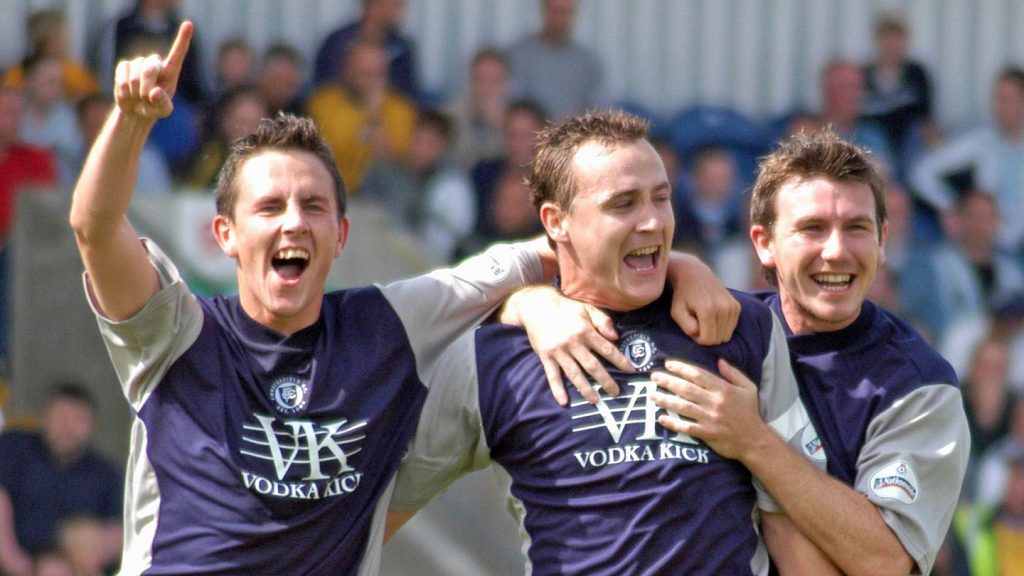 There's not too much story behind this image or that particular game (well, apart from the embarrassing moment my phone started to ring during a minutes silence just as I was standing next to the fourth official, a certain Kevin Friend if my memory is right!) just you can imagine what it felt like to be the one capturing Chesterfield playing away at Mansfield only a few games into my first season.
05 End of the first season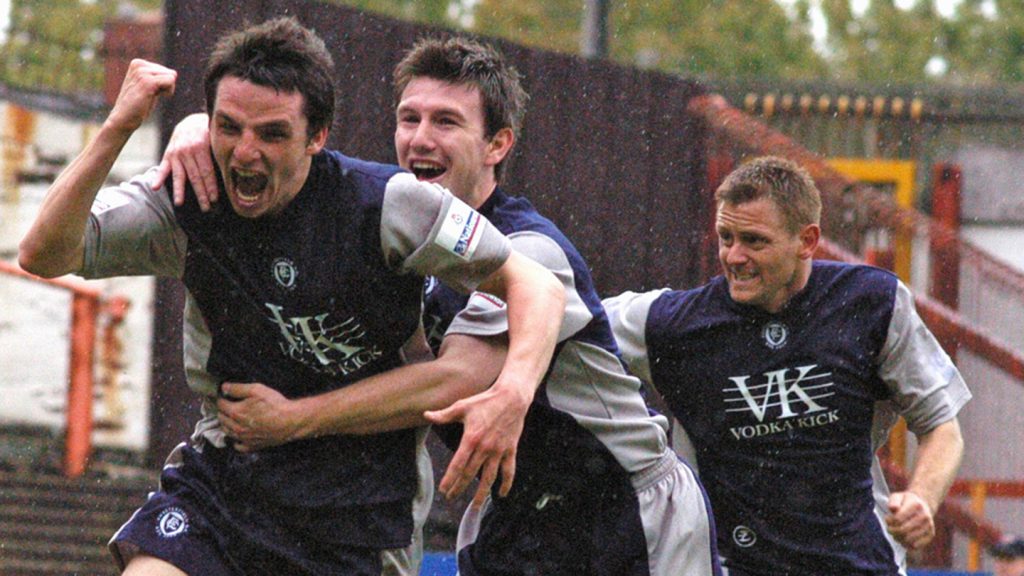 What a way to finish my first season, a trip to the seaside in the pouring rain. The relief of staying in the league was immense. Capturing the joy and passion in this goal celebration was even better.
06 Just two minutes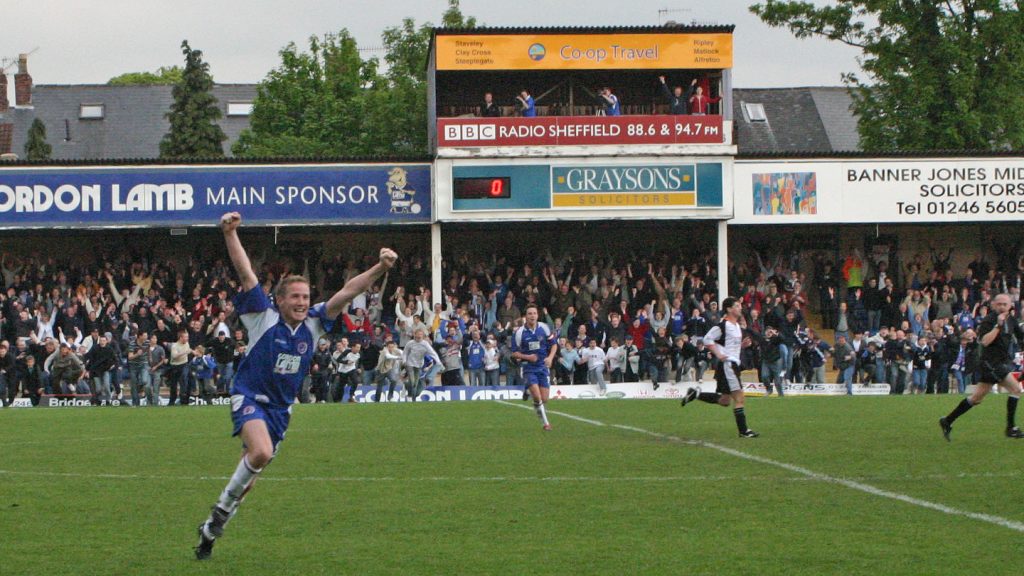 Jumping ahead to the end of my second season and this image of the final whistle in the Luton Town game at Saltergate, mayhem followed and my adrenaline levels went through the roof! One of the hardest parts of the job is remaining calm and focused on the task at hand, often when all others around you are going crazy. Capturing goals and celebrations is a good example of this, but then there are moments like this when they are far more extreme, this was my first encounter with this.
07 Capturing history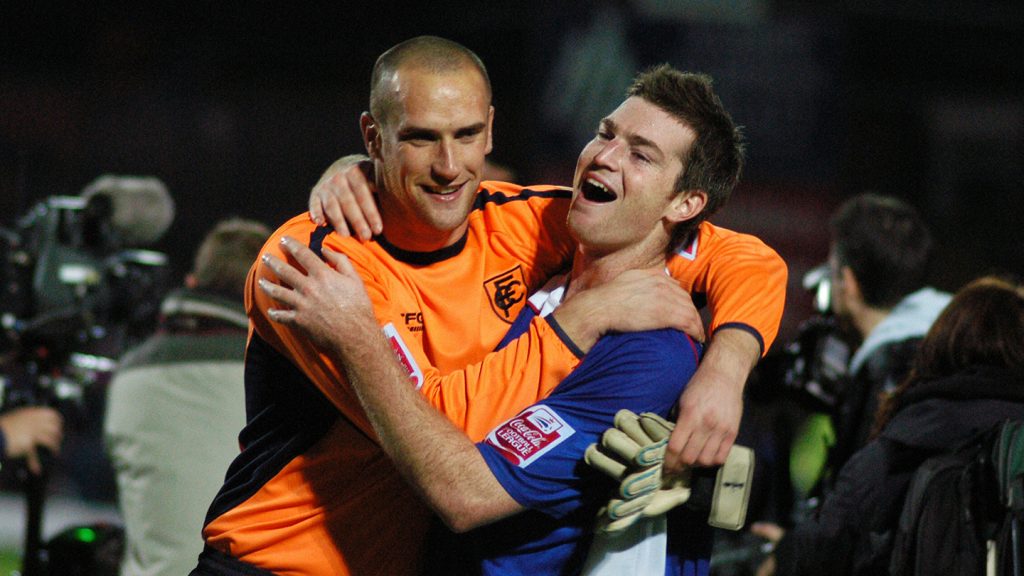 This is one of those images that just stays in my mind, best mates Barry Roche and Aaron Downes celebrating the 2-1 victory over Alan Pardew's West Ham at Saltergate in the League Cup. Part of a heroic cup run that saw us get past the likes of Wolves and Man City before this. I've always been very conscious that I'm not just there to capture the history of the team as a whole but that there is an even bigger responsibility in capturing individual people's history too. Capturing this embrace will have even more importance to Barry and Aaron than just a photograph of the after-match celebrations, it is part of their individual histories too.
08 Roy McFarland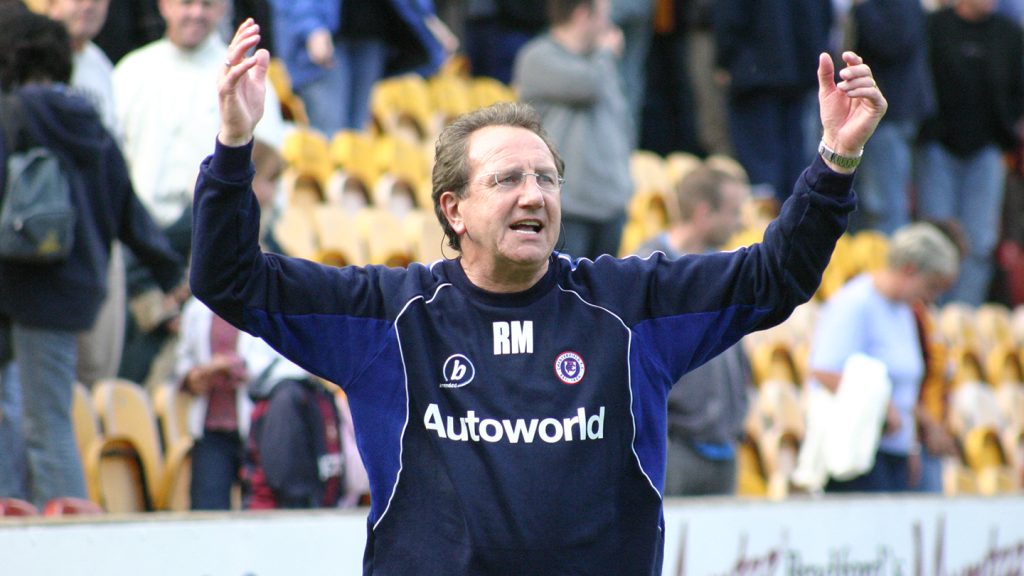 Roy McFarland took charge of the Spireites at the beginning of my second season and he was to put it simply just awesome! I fondly remember lots of lovely moments where he would tell me of stories from his career and other stuff. The word legend gets used all too easily but as far as Roy is concerned it is more than appropriate to use. He was the first manager I asked if it was ok to go to training to take images and I was very shy and nervous to even ask, but I'm so very glad I did, it changed everything.
09 The fun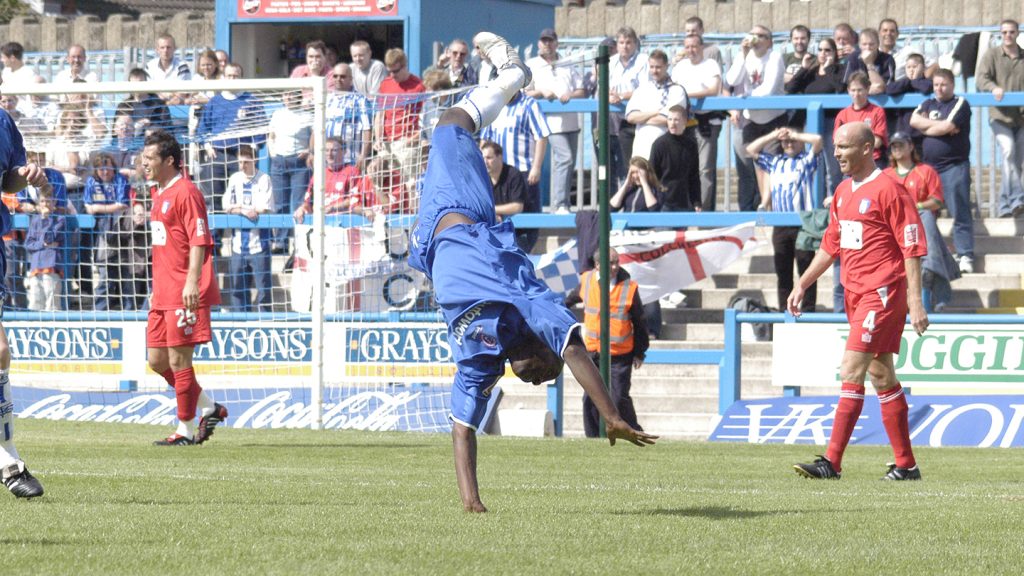 Being able to capture the fun moments, the type of moments you'd tell your mates about after the game that's another perk of my job. Moments like Tcham N'Toya's famous cartwheeling, backflipping goal celebrations. Managing to capture these moments is such a buzz, it kind of takes over the buzz you feel that your team has actually just scored. It also helps to show the character of players, for example in Tcham's case, such a fantastic and fun member of the squad.
10 Number 14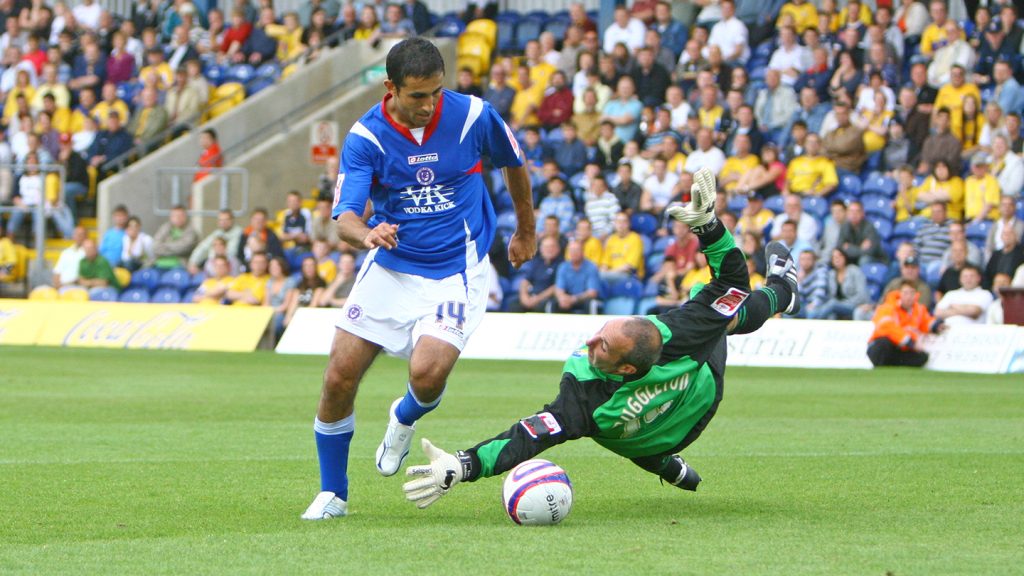 This is probably one of my most iconic images, Jack Lester rounding former Spireite keeper Carl Muggleton to score against Mansfield in the 90th+ minute. Capturing Jack's amazing Spireite career was an honour, a once-in-a-generation player to witness and preserve in the history books.
And that's where we will call it a day, and come back tomorrow to reminisce over some more memorable images from the past 20 years.