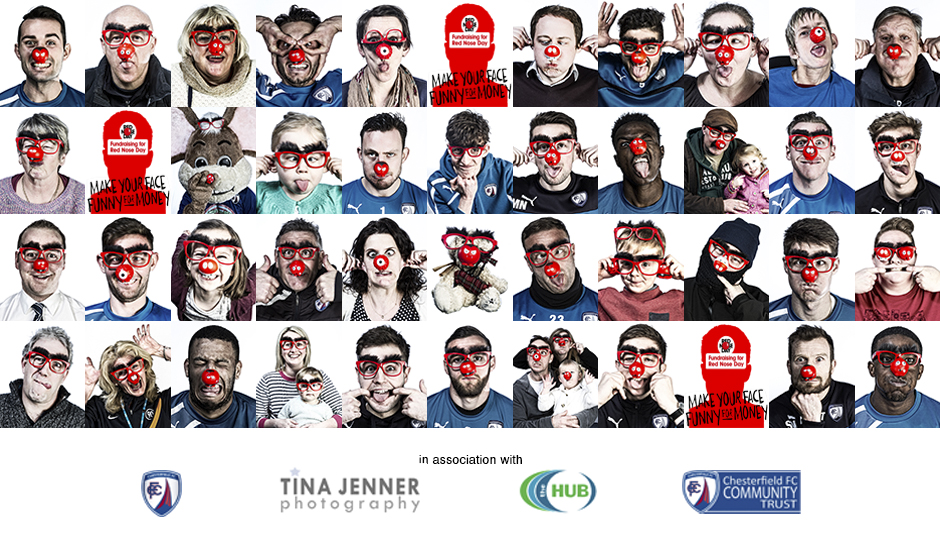 RND Make your Face Funny for Money Shoot
Thanks to all that have participated in our Red Nose Day 'Make your Face Funny for Money' photoshoot this week in association with Chesterfield FC and the Chesterfield FC Community Trust.  The fantastic results of all your efforts are below, will be showing our independent judge the images that are entered into the competition to find the winner of the signed poster featuring the winning image.  Look out on our twitter feed @tinajennerphoto for the announcement!
Our photoshoot event kicked off a week of Comic Relief fundraising at the HUB where, all this week in the Cafe there are special Red Nose Day drink and cake offers helping towards the fundraising.  There are also collection buckets if you just want to donate.