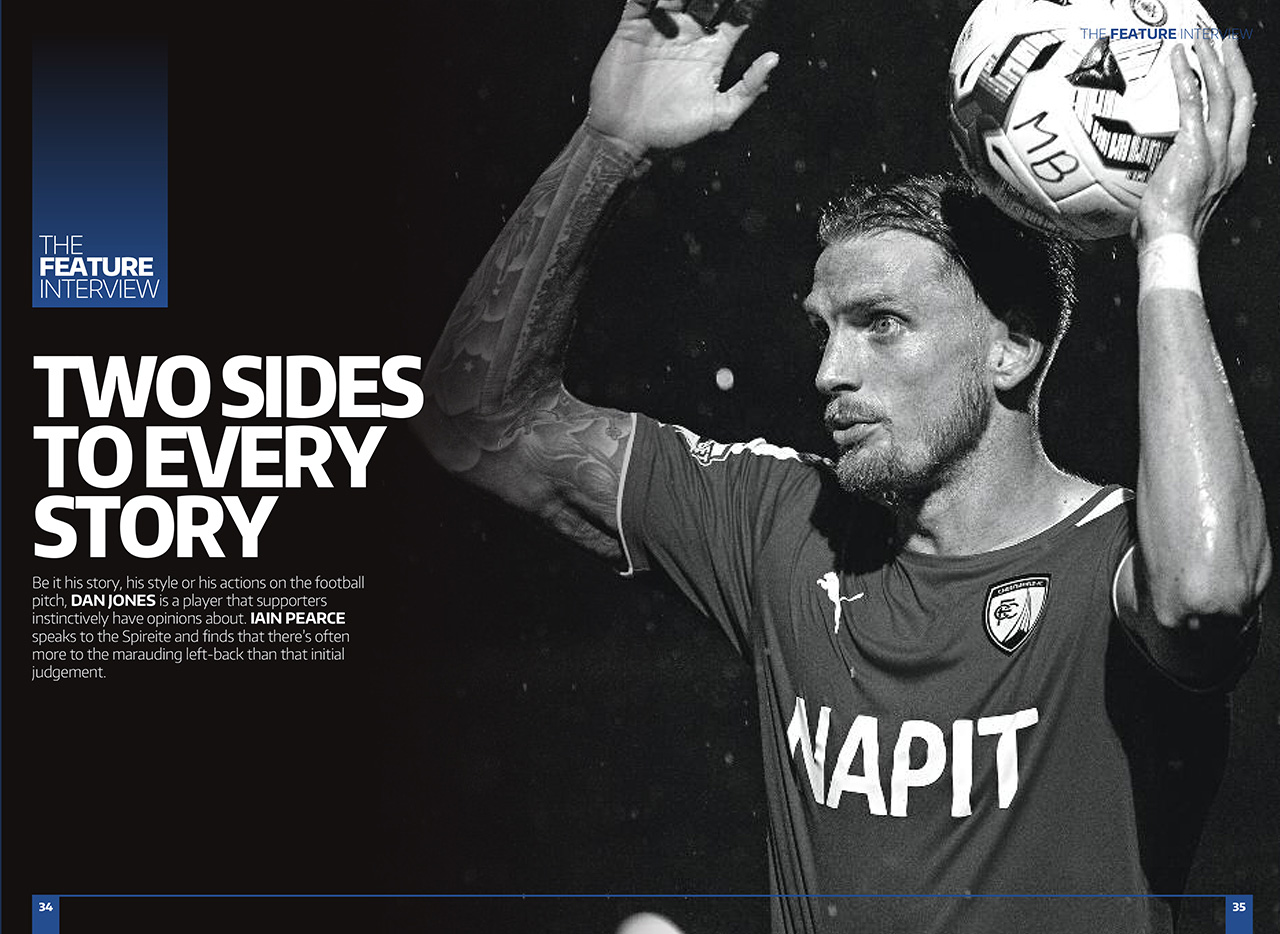 Chesterfield FC Programme Recognition
If you follow the football club's news feed then you might have seen that the matchday programme has received some recognition at the Programme Monthly & Football Collectable League One Programme Awards, sharing the runners-up award with Shrewsbury Town.
Above is a small sample of the images that have been used in this season's programme. The change in format has meant that images can have a bit more space and be used within the design element which helps give it a more modern feel. One aspect I'm especially pleased about is the increased use of some of my black and white images mixed in there. The feature article really lends itself to some portraiture of the players and sometimes b&w suits that best.
One of the challenges of the new format from my point of view as been the wrap-around cover. Now at first it would seem an easier task as 99% of the images I take on a matchday are landscape in format, however it's not so easy to find ones that fit to the cover! Trying to get a good action cover image of our player(s) on the right hand side is surprisingly difficult! And sometimes it just comes down to the luck of draw.
It's great that the efforts of everyone that contributes to the programme throughout the season has had this recognition. A lot of time and effort goes into it's production week in, week out and its always nice to get a pat of the back for that!
Read the club's official press release below:
SPIRE WRITES AMONG BEST IN DIVISION

Chesterfield's 'Spire Writes' matchday programme has been voted one of the best publications in League One.

Spire Writes shared the runners-up spot with Shrewsbury Town's publication – behind Scunthorpe United's offering – in the Programme Monthly & Football Collectable League One Programme Awards.

Described as a "very good programme", Spire Writes is commended for having "a strong design with a solid template running through the pages". The judges praised various aspects of the programme, including the fact that the featured player interview "is a meaty six pages with some good depth and is excellently illustrated".

Spire Writes editor Nick Johnson said: "I am delighted that the hard work put in by various people has been recognised in this way. We took the decision to change to a perfect bound format this season and increase the number of pages to 84. Coupled with the fact that we also reduced the amount of advertising, this allowed us to include significantly more editorial content than before.

"I would like to take this opportunity to thank everyone involved in the process of producing the programme for their valued efforts. There are a number of regular contributors who write articles in their spare time. The roles played by the designer, club photographer and Rubicon Print should also be acknowledged."