Welcome to Moo&NinNins, the illustration print brand from Tina Jenner.
Now we all know that 2020 has been one heck of a ride so far, but we decided to make the most of being without our normal workload and put our time into things that we normally say we don't have enough time to do.
On a normal day, we would be busy creating work for clients, be it photography, design or multimedia, now we have been busy using our skills for us! And so, here it is, Moo & NinNins.
First up we have a modern style illustration of the home of Chesterfield FC, the Technique Stadium printed as an A4 piece on a smooth white 300gsm board.
A percentage of the profit from these prints will also be going to the football club.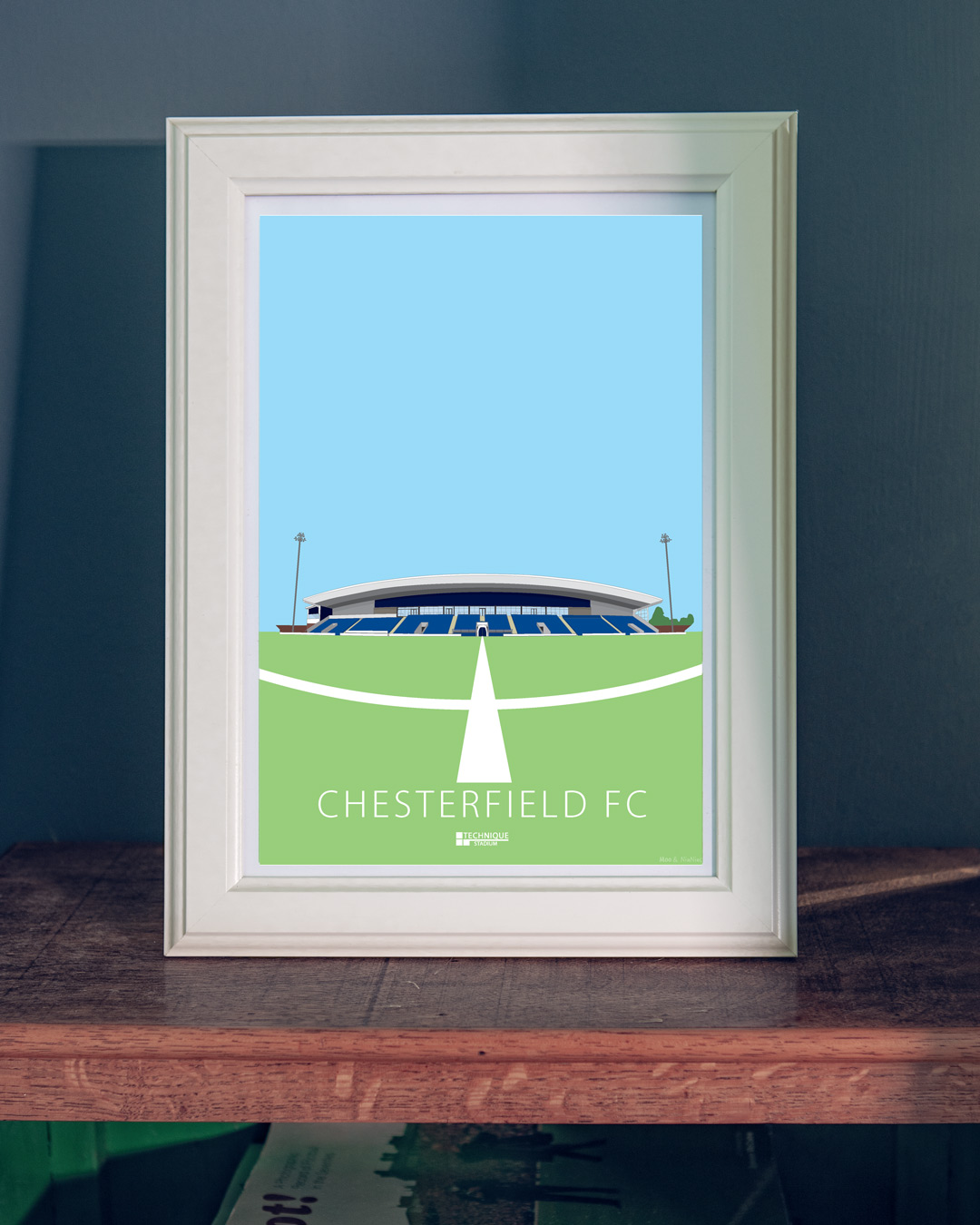 Introducing our first illustration print
the Technique Stadium, home of Chesterfield FC
An A4 Print
on smooth white 300gsm board
Unframed and unmounted
£10 per print
(flat rate P&P £2)
FAQs
How many prints are available?
We now are awaiting more stock with this expected in the next 7 days. These will be dispatch to fulfill orders in chronological order as soon they arrive.
What sizes are your prints currently available?
We currently only offer this print as an A4 (297mm x 210mm) size.
Do these pictures come in frames?
No, these are unframed and unmounted prints. We have the illustration in a frame to show how awesome they would look in your own home!
Custom and personalised orders
Not at the minute, though if you send us a message it may be on our upcoming list.
Postage & Packaging
Our prints are carefully packaged up into individual cellophane bags and then posted out in flat cardboard backed envelopes using Royal Mail's First Class postage.
Payment
We use Paypal only as our secure payment method. You don't have to have or sign up for a PayPal account to pay, just simply select the 'Pay with a debit or credit card option when paying.
If you need to contact us about Moo&NinNins please email: mooandninnins@gmail.com