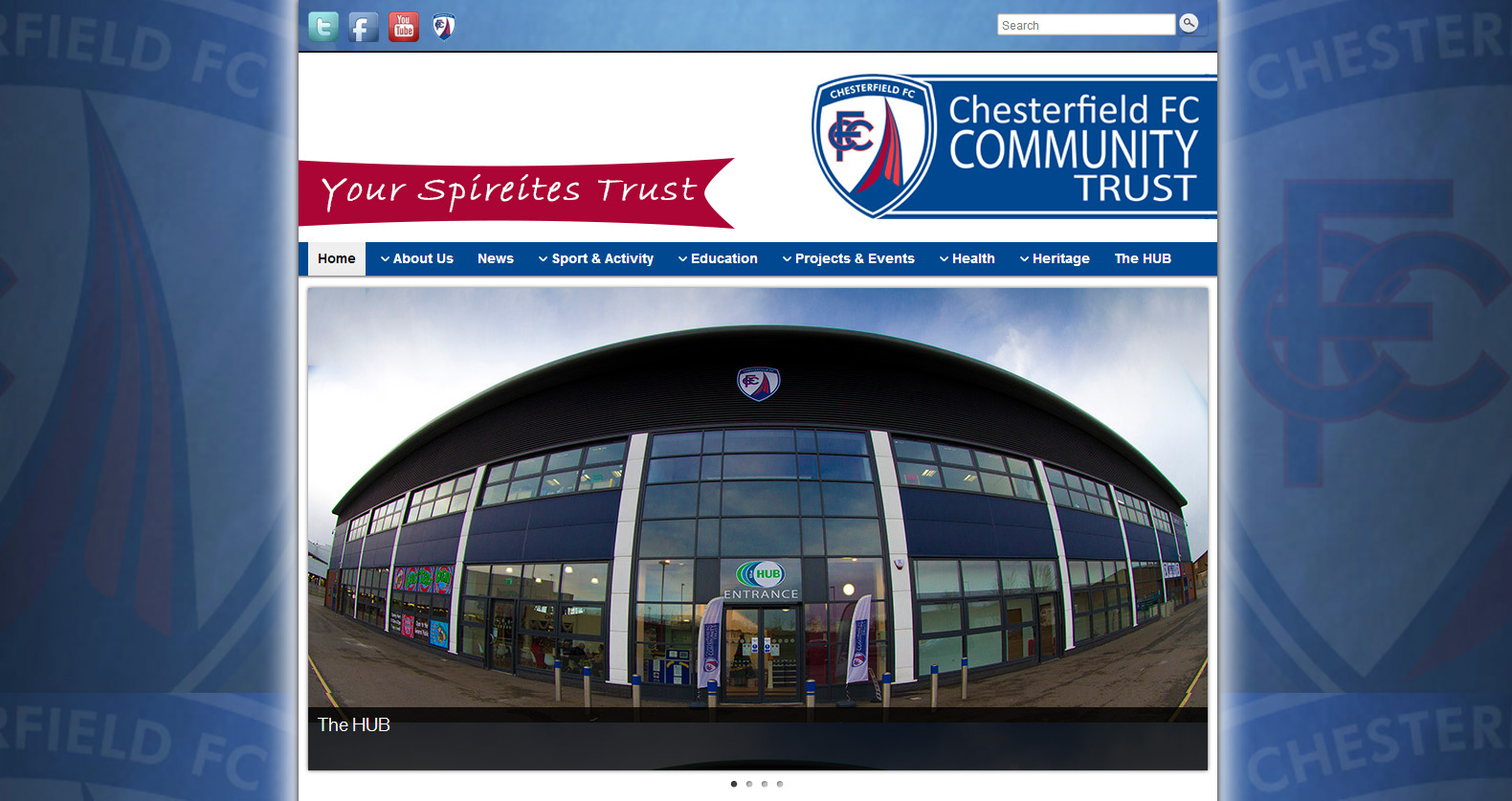 Spireites Trust Website Launch

After many months (even years!) we are pleased to announce that the TJP designed website is now live!  We are extremely proud to have worked on this project with the Community Trust.
New website for Spireites Community Trust
The Chesterfield FC Community Trust is celebrating the launch of its new website – www.spireitestrust.org.uk  – created in a bid to boost the organisation's exposure and make it easier for people to get involved.
Rachel Booth, Sport & Activity Manager and co-creator of the website alongside Tina Jenner,  is pleased that the website has finally been launched.
She said: "It's really exciting for the Community Trust to be launching the website; we've been looking forward to this for a long time.
"We offer lots of activities – we've got The Hub, the Spireites Sport and Health Club and Chester's Den, together with a large range of opportunities that we offer to the local community.
"To be able to have all the details in one place on the new website will be absolutely fantastic for our business and it will be very informative for the local community, for fans and non-fans alike."
The Trust is based at The Hub, a state-of-the-art community facility based at the back of the Spencers Solicitors Community Stand at the Proact Stadium, offering a wide range of facilities and activities.
One of the facilities is Chester's Den, a fantastic play centre that caters for babies and children up to the age of 12. There are plenty of opportunities for mums and dads to join in the fun or enjoy a bite to eat at The Hub café next door whilst the kids take part in activities, special events and parties.
Another main enterprise is the Spireites Sport and Health Club, which offers a fitness gym and hydrotherapy pool. There are also cycling and running clubs that are based at the facility as well as gym classes and personal training opportunities.
All the details about Chester's Den and the Spireites Sport and Health Club can be found on the website, together with information on the Spireites Schools Partnership and all the projects and events that are taking place and details about the heritage of the club.
For further information, please visit the website or phone the Trust on 01246 264030.